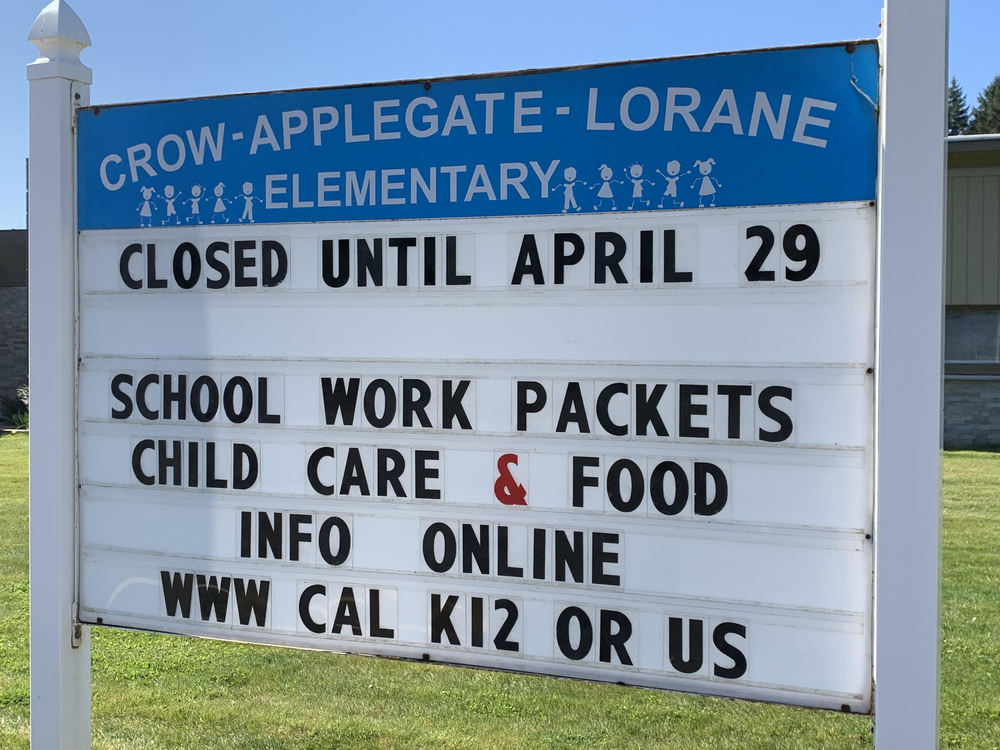 CAL SD Status Updates –
Malcom McRae
Tuesday, March 24, 2020
Crow-Applegate-Lorane staff are working in limited numbers and in isolation on campus consistent with social distancing guidelines. Others are preparing supplemental work for students from home.
On Monday, March 30, the staff will be 1) resuming to-go breakfast and lunch meals for enrolled students, and meeting remotely by conference call to establish the operational details for 2) delivering work to students, 3) communicating pathways to graduation with the Class of 2020, and 4) providing child care to essential employees who work as first responders, in health care, and other emergency workers.
As you might expect, it may take a little while to navigate the logistics via mass telecommuting, and we appreciate your patience even as we make adjustments to our in-person handoffs of meals and work packets in order to better protect all parties from potential COVID-19 transmission.
Class of 2020 – Final approval on the State's plan for graduating seniors will undergo vetting with the Governor's office Wednesday, March 25.
The essential elements of ODE's pathway to graduation will be shared on this message platform once it is finalized. Crow High School seniors and their families are advised that the information will be general and may not impact all students in the same way.
Staff will make personal calls to each member of the Class of 2020 to discuss his/her specific pathway to graduation using the unique context of each person's transcript.
Stay safe and be well.
Malcom McRae, Superintendent
Crow-Applegate-Lorane SD 66