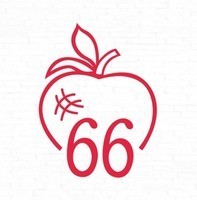 Important School Closure Update 04082020
Malcom McRae
Wednesday, April 08, 2020
Date: April 8, 2020
To: Crow-Applegate-Lorane Families
The State of Oregon and the Oregon Department of Education have announced the closure of public schools for the remainder of the 2019-20 school year.
At the same time, the public announcement unveiled pathways to graduation for students in the Class of 2020. Guidance for students in grades 9-11 is expected next week (April 13-17).
Class of 2020
Our staff review the new State diploma requirements with each 12th grade student. Most Crow seniors have already met the adjusted standards. Students needing additional credits will be provided a school directed and supported path for meeting the requirements.
We will help our seniors apply for scholarships and admission to colleges, universities, or trade schools, prepare to enter the workforce, enlist in the military, or pursue other options.
Student Work Packets
Staff have prepared work packets for students in all grades for the week ending Friday, April 10. Our final work pick up opportunity will be from 11:00 a.m.-12:30 p.m. on Thursday, April 9.
We are taking steps to ensure the health and safety of school staff by maximizing social distancing and reducing in-person contact because more than 90% of CAL School District staff are at high risk or live with someone at high risk for complications from COVID-19 infection.
Beginning next week (April 13-17), students will receive school work without having to make a trip to school. In the transition to remote/distance learning, staff will work with families to provide lessons and accommodate those without internet access.
Parents: If you have not heard from us, it is vital that you contact classroom teachers directly. We need to know whether you have home internet access. Staff emails addresses can be found for each building under the "menu" tab at www.cal.k12.or.us. Every packet sent through email saves us staff time, postage, and copying costs.
Staff have been collecting information on students with internet access but who do not have a suitable electronic device. We are developing a plan to distribute Chromebooks to students in need and will announce that plan in the next couple of days.
Families of students in grades 4-11 who have home email access can expect most school work to be sent directly to each student's district-sponsored email account. We will mail paper packets to students who do not have internet access. Please contact your teacher if we haven't connected with you.
For families of students in Kindergarten through Grade 3, teachers will email work in pdf documents to the extent possible. Student work in these grades will not require tech literacy.
We don't want parents to wait in frustration if things aren't going well. We are all learning right along with you and your students. We can meet the needs of your children more efficiently with your help. Please email teachers with your feedback and to request a call back. We ask parents to refrain from direct contact outside of regular school hours.
Student Meals
We will continue to provide brown bag student breakfasts and lunches on request. You must pick up at Applegate Elementary. Unfortunately, a large number of requests for food were not picked up last Monday. We are happy to make the meals and provide them to students at no charge, however, if you request food, please help us make sure it does not go to waste. For more information, call us at 541-935-2100.
Additional Considerations
We are working on a number of additional challenges including 1) providing devices to students who have adequate home internet access and 2) planning for student work to come back for teacher evaluation and feedback. This may sort itself out as we work into next week. Consult with your teacher(s), and they will inform of our district process.
Due to social distancing, we are unable to conduct traditional year-end events to mark your children's accomplishments. Once we acclimate to this new normal in the most trying of times, we hope to begin planning with families to celebrate your children's accomplishments.
We are also evaluating processes to permit students to retrieve personal belongings later this spring while protecting the health and well-being of our staff and community by maximizing social distancing and minimizing in-person contact. If you have an urgent need, please call the district office and let us know.
Please take good care and be well.
At Crow-Applegate-Lorane School District, we are always learning to make each tomorrow better.