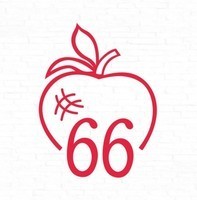 Virtual Board Meeting / Budget Committee Meeting #1
Malcom McRae
Monday, April 20, 2020
2020-21 Crow-Applegate-Lorane SD Proposed Budget Document
LEGAL NOTICE:
NOTICE OF BUDGET COMMITTEE MEETING
A public meeting of the Budget Committee of the Crow-Applegate-Lorane School District, Lane County, State of Oregon, to discuss the budget for the fiscal year July 1, 2020 to June 30, 2021, will be held on May 7, 2020 at 7:00 pm. The purpose of the meeting is for the committee to receive the budget message and to receive comment from the public on the proposed budget. This is a public meeting where deliberation of the Budget Committee will take place. The committee will meet remotely via the GoToMeeting platform. Details for connecting to the live meeting are available at www.cal.k12.or.us. Any person may submit written questions or comments during the meeting and the committee will address the comments/questions during the Public Comment portion of the meeting. Questions or comments may also be submitted in advance by emailing lhartwig@cal.k12.or.us. Please include "Public Comment" in the subject line of the email. Written comments received by 5:00 pm on May 6, 2020 will be read during the public comment section of the meeting on May 7, 2020. An additional meeting may be held on May 14, 2020, if necessary. A copy of the budget document will be available for review starting April 30th at www.cal.k12.or.us.
Virtual (online) Board Meeting / Budget Committee Meeting #1

Thu, May 7, 2020 7:00 PM - 10:00 PM (PDT)

Please join the meeting from your computer, tablet or smartphone:
https://global.gotomeeting.com/join/139782037
Remember to mute your device when you join the meeting.
You can also dial in using your phone.
United States: +1 (669) 224-3412
Access Code: 139-782-037 #
New to GoToMeeting? Get the app now and be ready when your first meeting starts: